Description
The Power of Stay Interviews learning collaborative is designed to cut employee turnover, and has done so for healthcare workers, specifically cutting nurse turnover by 35%. The course will direct all participants to implement Finnegan's Arrow℠, an invention that replaces traditional HR-driven one-sized-fits-all programs with training each leader to conduct Stay Interviews with her team, based on the heavily-researched finding that the top reason employees stay or leave…or engage or disengage…is how much they trust their immediate supervisors.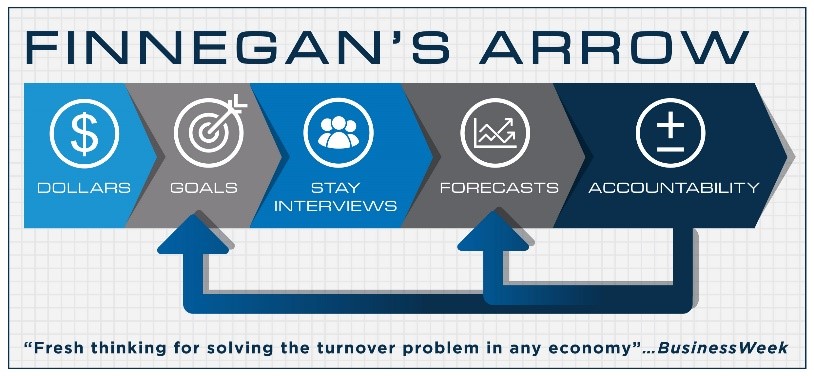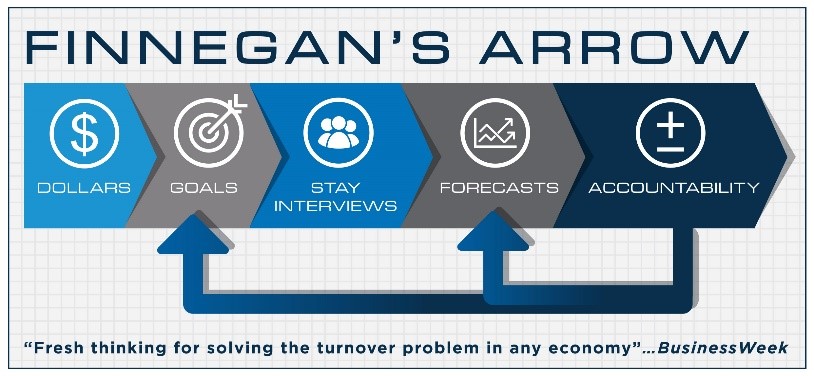 Finnegan's Arrow℠ provides business-driven processes and tools to implement Stay Interviews such that they become permanent solutions to employee turnover and disengagement. Cohort participants will both learn and apply all five Finnegan's Arrow℠ components to their organizations through homework assignments and direct applications, and also learn specific tools for recruiting and selecting employees who will stay.
Participation will be limited to representatives from 20 health centers who are committed to improving staff retention rates within their organizations.
Sessions for this learning collaborative will be held on Thursdays at 2pm ET from May 7 – June 11, 2020
Learning Collaborative Schedule:
May 7th, 2020. Calculating Turnover's Cost: Participants will learn to calculate the cost of turnover with a proprietary online calculator, and then calculate the cost of turnover for one or more high-turnover jobs.

May 14th, 2020: Turnover Data Analysis: Participants will learn the most important turnover data for analysis, how to gather the data, and then prepare their data for their upcoming Rethinking Retention Executive Summit.

May 21st, 2020: The Rethinking Retention Executive Summit: Participants will gather their cost data and turnover data analyses from the first two modules and learn to conduct this retention executive summit with their top teams in order to communicate costs and identify two retention goals.

May 28th, 2020: The Power of Stay Interviews: Participants will learn the four core Stay Interview skills, practice those skills via peer role plays, and begin conducting Stay Interviews with their teams.

June 4th, 2020: Retention Forecasting & Accountability: Participants will learn the forecasting methodology and also to facilitate the Retention Accountability meetings with their leaders after Stay Interviews have been completed.

June 11th, 2020: Recruiting & Selection Tools: Participants will learn the research and practical implementation tactics for proprietary recruiting and selection tools to reduce new-hire turnover.
The application for this learning ciollaborative has closed and accepted applicants were notified via email on April 28. Please contact Mariah Blake with any questions.